TOP-RANKED URBAN LIVING AGENT
---
From their cozy office in the Clintonville neighborhood, Speakman has spent almost a decade helping people make their Columbus real estate dreams a reality. Whether buying or selling, he leverages his considerable market knowledge and a network of associates to create exceptional client experiences.
EXCEPTIONAL REACH. EXCEPTIONAL RESULTS.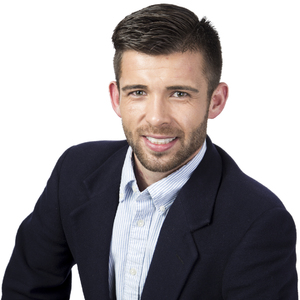 Mission Statement
At Speakman & Associates, our reputation is based on a few clear guiding principles:
Communicating effectively with clients and colleagues in order to ensure the highest level of service throughout the real estate buying and selling process.
Creating a hassle-free and seamless process that simplifies the transaction for our clients and ensures that they are supported throughout their initial search through the closing.
Committing ourselves to the enhancement of the communities we work in both through our business practices and through our personal commitment of time and resources.
When listing your home the stakes are high. Price your home too low, and you could lose out on a lot of money. Price it too high, however, and the picture isn't pretty either. While it may be tempting to work with a real estate agent who says he/she can fetch a fortune for your home, overpricing may mean your home languishes on the market for months – or even years.
As a Real Estate consultant who specializes in Urban Living, New Build Homes, and Relocation throughout Central Ohio Speakman takes great pride in providing additional services within the listings agreement and offers clients the advantage of a House-2-Sell program. With the power of predictive analytics, a RESA credited home stager, and hiring a photographer who will be able to highlight your home's best features with a 3D Matterport Video there is no doubt your home will sell for top dollar! If you would like to further discuss the the details on the hottest real estate tools in the industry like Matterport or predictive analytics please don't hesitate to reach out – we are the future of real estate.
Speakman's service has been recognized by multiple organizations with awards ranging from Rookie of the Year by Central Ohio Builder Industry Association for $9 million sold within 12 months. Top 5% of all New Home Consultants at national home builder M/I Homes, but it is his work one-on-one with clients that makes real estate such a fulfilling business to him. He works hard to communicate effectively with each client in order to ensure that they feel heard and understood throughout the process, whether they are buying or selling. One of the things that you'll always hear Joe's clients say is that he made the process feel really easy. That's his favorite compliment and one that he strives to earn from each and every client, no matter how complex their sale or purchase.
Joe has deep roots in our area and supports a number of local organizations. His best decision by far was adopting his best friend Tyson from Central Ohio Sheltie Rescue. He is an ongoing member of Big Brothers/Big Sisters of Central Ohio and actively supports other organizations that work to promote human rights and equality. In his spare time, Joe loves to be outdoors camping and boating. He also enjoys wine tasting, travel, and football weekends at OSU (Go Buckeyes!).
Put Speakman's passion for Columbus's beautiful in-town neighborhoods, his tech and marketing savvy, and his commitment to excellence to work for you in your real estate sale. Put his energy, enthusiasm, and extensive market knowledge to work on your purchase.