Testimonials
---
What our clients say about us
Jill Langhals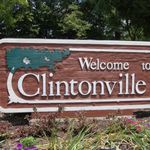 Highly likely to recommend

Joe is very knowledgeable of Clintonville and of real estate in general. He also has a great personality and is a lot of fun to work with. He helps take the stress out of buying / selling a house. I highly recommend him.

Jill Langhals

,

Clintonville - Columbus, Ohio
Eric Goldhaber
Highly likely to recommend

Joe did a WONDERFUL job enabling me to buy a house, understand the market, process and way forward through the mortgage process. I would VERY strongly recommend him over other realtors, hands down!!!

Eric Goldhaber

,

Blacklick
Kevin Snead
Highly likely to recommend

This was our first home buying experience, and Joe made it so easy and enjoyable by guiding us every step of the way. Be it last minute showing requests or tough negotiations, he always had our back. We give him a 10/10.
Brandon Lewis
Highly likely to recommend

This is my second home that I will be purchasing with Joe. He is the easiest person to work with. I am an early riser. Joe has answered my questions and concerns on my schedule. We will be using him in the future.
Brooke Paul
Highly likely to recommend

Joe has been great to work with. He knows the market and is one of the hardest working, "go getters" I've had the pleasure to know. He's very creative in trying to meet his clients needs and isn't afraid to think outside the box to find novel solutions that meet his client's needs.
Linda Kilgore
Highly likely to recommend

Joe was incredibly organized as we were buying and selling at the same time, he managed at all times to keep us well informed of both processes. He sold our house in 72 hours, how awesome is that! He provided us with helpful links to learn about moving to country living, things like septic and wells. He was at all times not just professional, but his infectious sense of humor made things seem much less stressful. I would highly recommend him to anyone who is considering selling or buying. He is definitely in this job to help others and goes above and beyond to do so.
Sherylin Morris
Highly likely to recommend

Joe Speakman is one of the nicest people I have ever had the pleasure of working with. The home buying process can be a bit daunting, but Joe helped every step of the way! Although he was extremely professional, he made my husband and I feel like we were his best friends. He was always there if we needed anything and I would highly recommend.
Meghan Donelson
Highly likely to recommend

Joe has given us a lot of helpful information. He has always been prompt in giving us information about houses and about viewing them. He is friendly and outgoing and willing to go the extra mile to help people find the house that they are looking for. Definitely a great realtor!
Hunter Willett
Highly likely to recommend

Joe did a great job helping us find our new home and guiding us through the process of purchasing a new build. His experience and relationships from working at MI Homes really helped us when purchasing a new build. We had a smooth transaction and we are loving our new home!